I am officially crazy about Narnia now. I feel the need to make a Narnia post. Problem is, what kind of Narnia post... Hmmm... I took 2 Narnia personality quizes on different sites. In one I was Peter and the other I was Mrs. Beaver. :)
My favorite Narnia characters are Peter and Lucy. =) My favorite of the movies might be Prince Caspian, I haven't decided yet. Anyway, I feel like posting some Narnia pictures. Enjoy! =)
Epic picture, right? I love the unicorn, it's just beautiful!
Lucy is sooo cute! =D
I loved this scene! The water was so pretty and blue!
I wonder what Trumpkin sees in the water... The Loch Ness monster!!!
My brother had this action figure set... He lost everything and broke Peter's head off. I found his head, glued it back on, and recovered one of his shoulder armor pieces, his shield, and half of Miraz's sword. Yeah... Now I just have to convince my brother to give the action figure to me. ;)
Any last words? ... You are a mouse!!! I love that part! =)
I love Lucy!!! Hey, cool! I should really watch that show sometime soon...
It's Susan! She used to be my favorite character!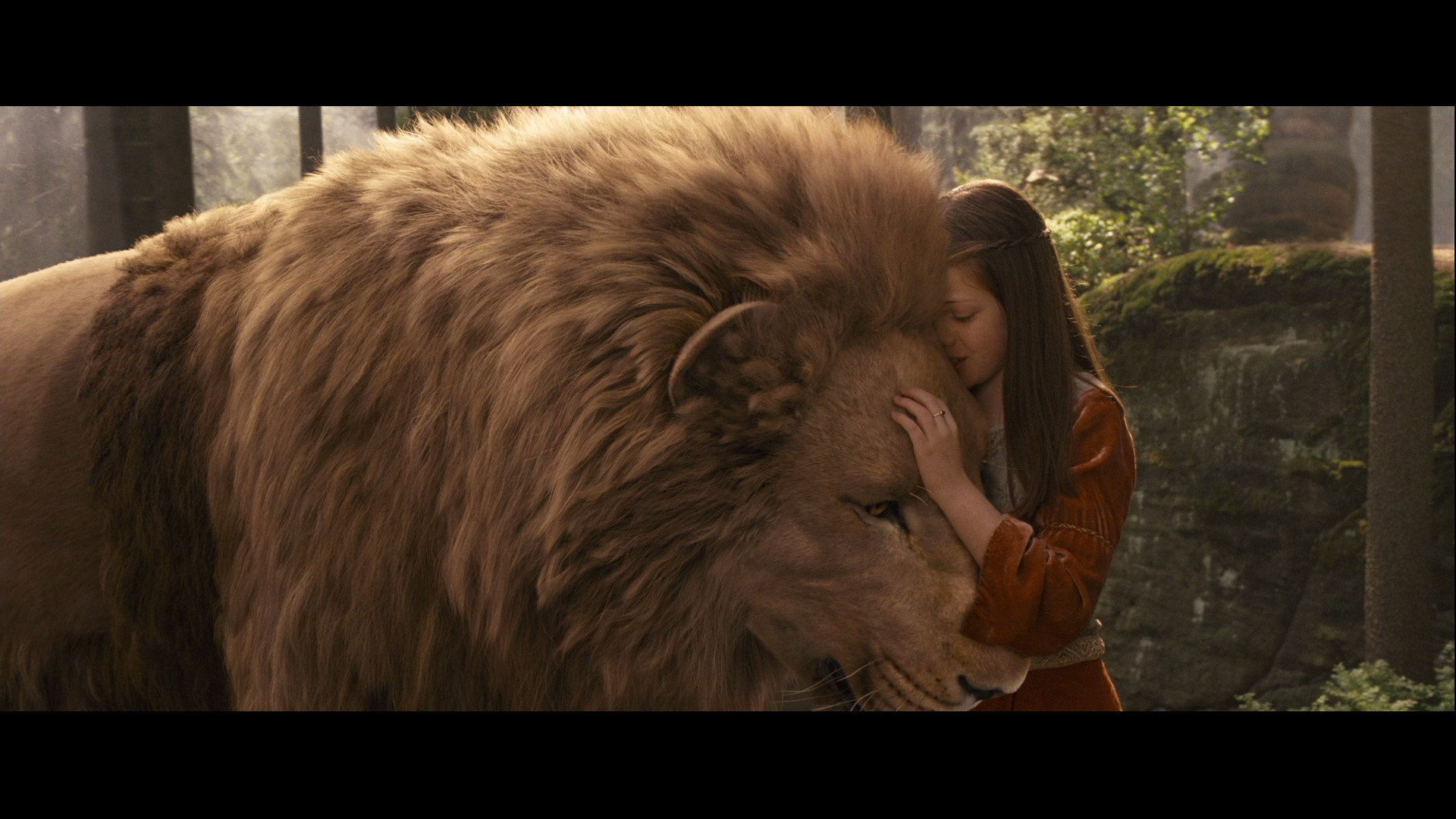 Lucy and Aslan! I love how Aslan has a special relationship with Lucy. =)
High King Peter, the Magnificent. =)
It's KING Edmund actually. Just king though. Peter's High King. ... I know, it's confusing.
I guess that's enough. I'm pretty obviously obsessed, right... I still like Star Wars though, but as JediKnightGrl once said(I think), this is the off season(of Clone Wars). =) I'll be back into Star Wars full spring when Season 4 teasers start coming again! ;)
One last thing.(I'm starting to wonder how good this post is, it probably isn't very interesting...)
This is a music video with clips from Prince Caspian set to the song 'Slow Fade' by Casting Crowns. I really like it. =)
I think I'll post about what I've been doing lately. Every year when the boy scouts go camping, our friends who's son is in boy scouts with my brother have us and another family or two over to camp. So, this campout(last weekend) we had 10 girls! The younger 5 girls shared one tent and the older 5 shared another! It was really fun, we got there in the afternoon and started swimming for a while. When we came in we ordered pizza and watched a movie. By that time it was about 9:00, and we got to go swim again- in the dark! It was really really fun! We went in after about an hour of swimming and ate ice cream cake! Then we went out to the tent and *tried* to get to sleep. =) In the tent I was in we talked a lot about books and read some of our favorite Bible passages together. We went to sleep around 1:00 and the younger girls went to sleep around 12:00. At 5:00 in the morning I was awakened by loud talking from the other tent. xD We had to keep ourselves occupied until 7:00 when we went in for breakfast. Breakfast was great, we had coffee cake and scrambled eggs! =) After that we went swimming again, and then we went home. =) It was so much fun, but it left me exhausted, I'm still catching up on my sleep.
I have to go now, have a great week, and a great summer! =)
<333